Vision

To be the leading, trusted and highly dependable services partner of choice to provide exceptional financial, accounting, tax, consulting services to small and medium size at high accuracy to our clients.

Mission

To be an integral part of our client's business to increase operational efficiency and to deliver quality financial products by providing consistent services in the field of finance and accounting.
Be the best at what you do
We are a fast growing consulting firm providing one-stop solutions for Accounting, Bookkeeping, Taxation, Incorporation, Payroll, and Financial Services in USA, Australia & India.
HansTaxes is a forward-thinking accounting firm with an entrepreneurial spirit that keeps us at the forefront of the accounting industry and in tune with the rhythm of our clients' business. We think differently when it comes to serving our clients.
At HansTaxes we believe that exceptional client service can only be delivered by understanding not only client's goal, but also their dreams. We also believe that trusted client service can only be achieved with service provided by team of professionals who bring rich experience and value in their respective fields.
We possess a passion to nurture and sustain long standing relationships. We seek to leverage technology to deliver automated solutions whenever possible.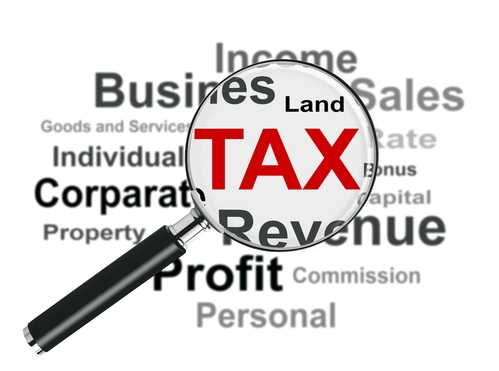 Values & Beliefs
Knowledge - We value in continually grow expertise of our team to meet the needs and expectations of clients.
Integrity - We value being honest and maintain high ethical standards to deliver on our commitments.
Teamwork - We believe in creating value by working together, within and across our business.
Service Commitment - We strive for Service Commitment. We value perfections and
Value added business - We continuously strive to find unique ways to enhance the business of our clients.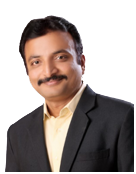 K V N Siva Kumar
Siva has a decade of experience as a financial and management accountant, Business Planning, Business & Tax Advisory services US, Australia and Indian Clients. He has sound decision-making abilities, analytical skills, business acuity, and problem solving skills. Has worked in a Big 4 accounting firm and gained expertise in tax, accounting and bookkeeping. He is a strategic, reliable, enjoy the challenge of resolving long-term issues.
Part of Training Team in coaching and mentoring the team on technical and soft skills and also was a part of smooth transitions of the new processes. Played a vital role in initiating and establishing the process documentations and back up plans in place. Enjoy opportunities to think "outside the box" deriving innovative solutions to problems through strategic information gathering, data collection, and comprehensive scrutiny.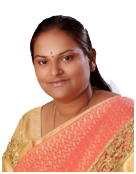 Nirmala Peduri
Nirmala has a decade experience in various Industry in Executives Process Improvement in Accounting, Financial and Business Functions. Achieved Financial Performance Goals through the implementation of Robust Internal Controls. Ensure Compliance and complex accounting policies and procedures in a corporate environment.
Leverage general accounting, financial planning and management reporting to create accurate and timely financial records. Align accounting initiatives with business strategy, Conduct Independent analysis of processes, introduce internal controls and increase system efficiency. Combine solid organisational skills and strong problem solving skills to analyze, processes and compile financial data.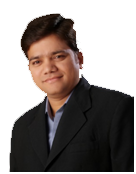 Anil Sarvaria

Anil has a decade experience as a Financial & Tax Adviser for US & Australian Clients. Initially have trained and worked in a Big 4 accounting firm and gained broad experience in tax, accounting and bookkeeping.
Anil is Passionate in using business acumen and knowledge gained over his career and focused on building relationships with global clients by sharing experience and expertise in achieving the organizational vision and focus.
Highly motivated, goal oriented and proficiency in accounting software's like MYOB, Quickbooks, Xero, Netsuite etc.,